Meet The Executive Board
NAME: Tony Alleyne
POSITION: President
Tony has over twenty-five years of extensive experience in the Information Technology industry with eleven years in senior leadership positions. He began his professional career as an IBM Systems Engineer and progressed through several levels of management. Tony holds degrees in Engineering, Legal Studies and Management and currently runs an engineering organization for a major US corporation.
Tony has spent many years involved in community service activities and has received several awards and recognitions including being inducted as a Black Achiever. Tony is the recipient of a United States Special Congressional citation and a Georgia Secretary of State Award for community service. Additionally, he was recognized by Junior Achievement for six years of service as an executive adviser. Tony is dedicated to advancing the economic and political profile of Caribbean people in Georgia and promoting their heritage. He has also served as the president of the Barbados Association for several years.
Tony enjoys most sports and is an avid golfer and tennis player.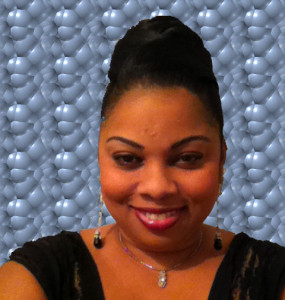 NAME: Christine Newton
POSITION: Secretary
Christine Newton, IT specialist and Marketing Manager has been a coordinator of A Fashion Affair for over ten years which produces exceptional cultural artistic expressions from all over the world.  She volunteers for many special needs programs and help parents in the special needs and autistic community, find resources to help their loved ones strive in their community.   Christine loves fashion, is an avid traveler and a promoter of cultural expression from all over the world.  Some of the events that she has helped planned and participated are A fashion Affair events, Ms Gwinnett County Special Pageant and African Children's fund, Emory Autism events.  Christine is happy to help bring the Caribbean community together by being GCAHC secretary.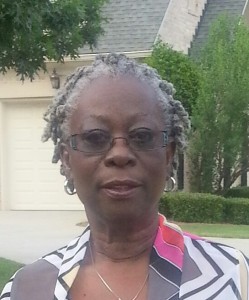 NAME: Joyce Thompson
POSITION: Vice President
Joyce Thompson is a native of Trinidad and Tobago who migrated to the United States 42 years ago.  She holds a Bachelor's of Science degree in Technical Management with a concentration in Accounting from DeVry University and a Master's degree in Organizational Leadership from Brenau University.
She presently serves as President of Trinidad and Tobago Association of Georgia and has served in multiple organizations as Treasurer and chairpersons of various committees. She earned the President's award for Hard Work, Dedication and Commitment from the Trinidad and Tobago Association of Georgia in 2012.  Servant Leadership and giving back to the community is her passion. She is dedicated to personal growth as is illustrated through her involvement with Toastmasters International. She has also attended many workshops on non-profit at the non-profit foundation, Atlanta.
Joyce has worn many hats in leadership and believes with her past experiences and educational background she can be an asset to GCAHC.  As vice-president of GCAHC she will work towards gaining the trust of the Caribbean community to rebuild the credibility of GCAHC.  Her goal is to connect all the Caribbean organizations in a Strategic Planning Process to discuss the future of GCAHC.  She believes that 'Unity is Strength' and" together much can be accomplished".
NAME: Sophia Holder
POSITION: Public Relations
Sophia Holder Ma.Ed
Sophia, Sofyah246, Caribbean queen, First lady of Soca….. Hails from the Island of Barbados where her deep determination to contribute proactively to society began. As 1st runners' up in the Ms. Barbados New York City 1989 she has represented her island on a multitude of platforms, is an active member of the Barbados Association of Atlanta and has held leadership roles on several committees working to promote family literacy, and community outreach programs. With an uncommon skill in coordinating and program development she has coordinated and choreographed several community service projects, and talents shows as well as, facilitated several workshops and presentations on a range of personal and academic issues.
Her extensive exciting and successful career path career path has been a winding road of experiences interacting with public in a variety of professional positions. Most recent middle school Social studies teacher and current State Farm Claims Adjuster. She holds Professional Affiliations National Organization for Human Services (NOHS), Member 2009-present, Professional Women's Network (PWN), Member 2005-present, as well as, an active executive board member with State farm silver tongues (APOC) Toastmaster's Club. She has the keen ability to observe human behavior and have an amazing knack for connecting with people!
Her passion for travel and her zest for family is uncanning. While she also enjoys reading, dancing and you can always find her masquerading in any of the many Caribbean carnivals across the globe. She has had the opportunity to study in Senegal West Africa learning many life lesson beyond the scholarly. Life has taught her to open her mind and heart to the joys, the innocence, and the diversity of ideas in the world. Because of this, she will always remember how to smile with the new, cherish the old and laugh often, and when life offer you the opportunity to sit out or dance always choose DANCE!
NAME: Joycelyn
POSITION: 2nd Vice President
Joycelyn has played an integral role in GCAHC from its very inception and has continued to work  hard to see the organization succeed throughout its existence. She has worked on the Heritage Month Opening Ceremony for years and continues to be actively involved in various aspects of the Georgia Caribbean community. She is an accountant by profession.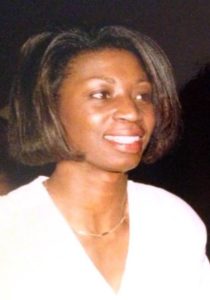 NAME: Jennifer Clarke
POSITION: Assistant Secretary
Jennifer is a native of the island of Jamaica, she obtained her education in London England.
Jennifer started her Insurance Career in New York City with New York Life and later joined MetLife. She served as a moderator for Life Underwriter Training Council and has been on the Board of The New York City Association of Life Underwriters in various positions including President of the Bronx Chapter, Jennifer currently serving as secretary on the board of Georgia Caribbean American Heritage Coalition.
Jennifer has proven herself to be one of the insurance industry leaders mentoring others and providing service to families and small businesses she is considered to be a resource to her clients as the eyes and ears of the insurance industry, educating whenever the need arises within the community, she is the owner of JJ Edwards Financial Group Inc., Insurance Broker and Benefits Consultant.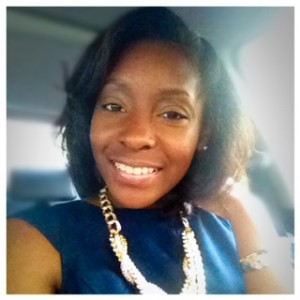 NAME: Genoria McCormick
POSITION: Youth Officer
Genori is a graduate of Spelman College holding a Bachelor of Science degree in Chemistry. She currently works as a Business Analyst for a technology and consulting company. Being in a position that requires clear communication and problem solving, she has learned so much about people, and essentially, about herself.
Her newfound appreciation for life and all of its inhabitants has drawn her closer to a passion she never knew existed within her: helping others, especially youth. She looks forward to opportunities that will allow her to share the wealth of knowledge and understanding that she has acquired thus far. Genori is of Panamanian descent, which provided the foundation for her love of the Hispanic and Caribbean cultures. She aims to share the rich history and beauty with those who are unfamiliar.  Her desire is to ensure that our Caribbean community has the resources to make a significant impact. Genori has a passion for youth and young adults, as they are the generations that she feels are well equipped to implement change in our world.
As a community, we can be the change that we ultimately want to see and she wants to help motivate and inspire these young people to be the faces of change.
Ernie Jones served for 14 years with one of Georgia's most influential governmental Affairs/Lobby Firms, Joe Tanner &Associates, for 14 years.  He worked on behalf of EmoryUniversity, Georgia Power, Mediacom, City of Albany and City of Valdosta, Tenaska, just to name a few.
Prior, Ernie served as a deputy campaign manager in the successful 1998 gubernatorial election of Roy Barnes. In 1992 and 1994, Ernie also served as campaign manager to Congresswoman Cynthia McKinney.  Ernie's steep experience with government relations was born in New York where in 1977, Was Press Secretary to one of New York State's most respected legislators, Assemblyman Al Vann, Senior editor, Democratic Majority, New York State Assembly, Press Secretary to Congressman Al Waldon, Jr.; conducted media relations for Congressman Ed Towns; chief of staff to char of Assembly Social Services Committee, Rhoda Jacobs and media and community affairs consultant to Councilwoman Una Clarke, and an assistant for African-Caribbean affairs 1992 Clinton Presidential election ( New York).
Ernie was an associate member, New York Press Club; member, National Urban Affairs Council; board member, Sickle Cell Disease Foundation of Greater New York; board member, Flatbush Action Day Care Center; president Caribbean American Political Organization (CAMPO) and founding member Caribbean American Heritage Coalition, (Georgia)